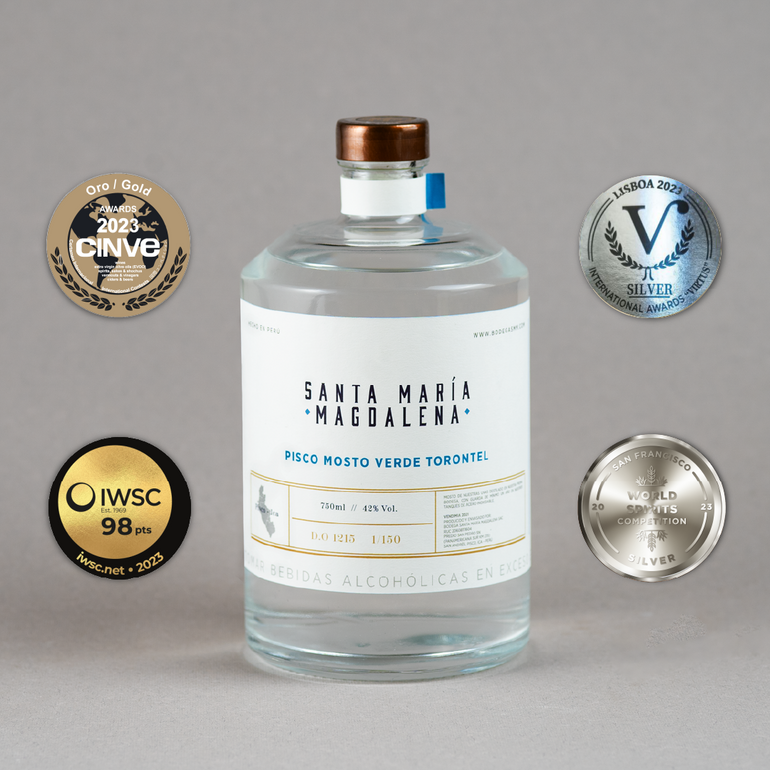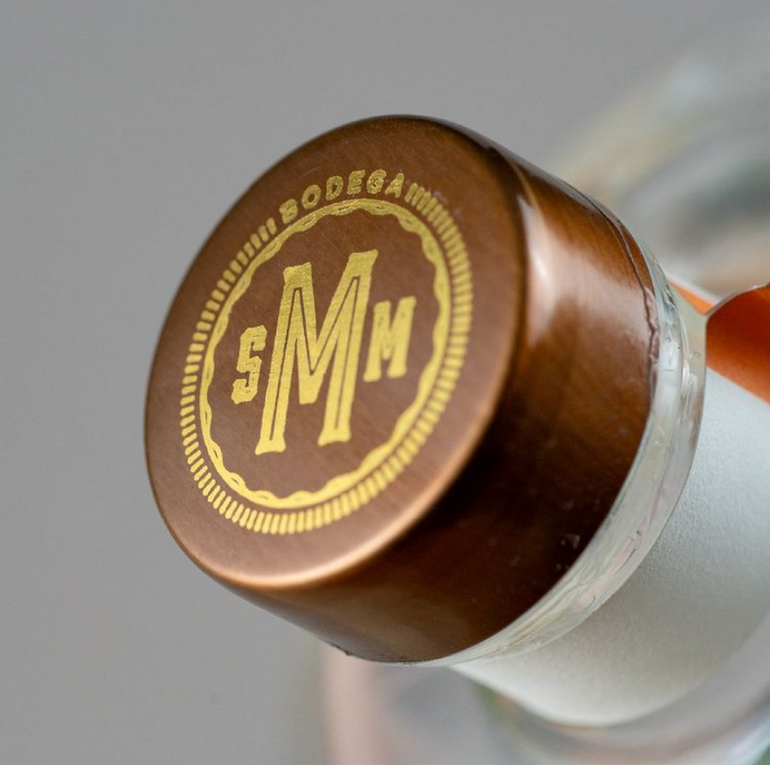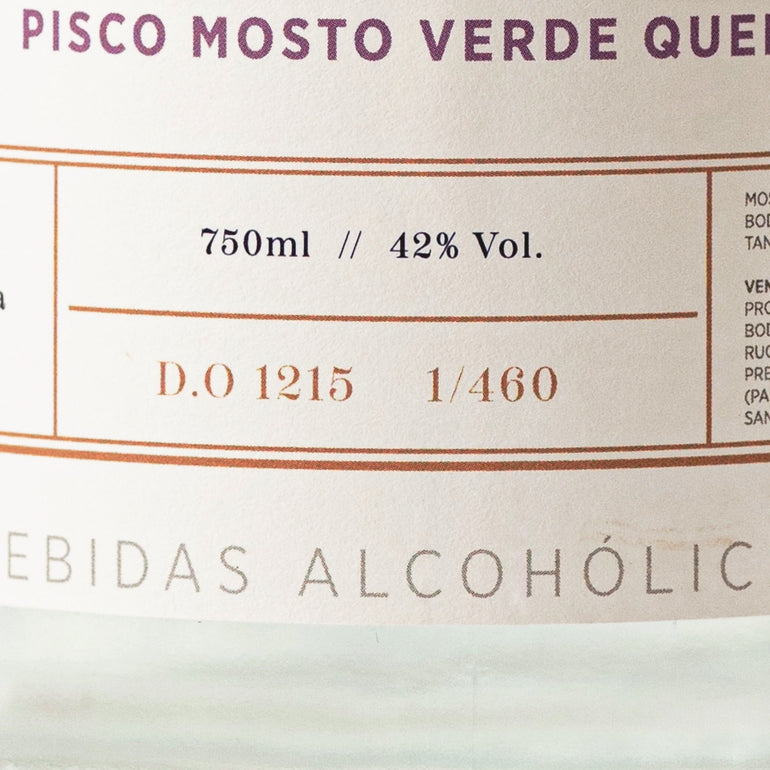 Mosto Verde Torontel Harvest 2021
The Gold Outstanding Medal highlights the exceptional quality of our pisco, which has been appreciated by the experts and judges of one of the most important contests in the world.

We are proud that our pisco has been judged and recognized for its excellence in one of the most important competitions in the industry.
Silver - Virtus Lisboa & SFWSC
The silver medal highlights the unique flavor of our Mosto Verde Tortontel Pisco, which has conquered the hearts of the most demanding palates in the Virtus de Lisboa and SFWSC contests. We are proud to have been recognized in these prestigious competitions and we can share with you a distillate that embodies the passion and tradition of our winery.
Sweet aroma of lemon, tangerine, more citrus. Floral flavor, orange blossom water, lemon, lime, tangerine, persistent aftertaste.
Mosto Verde Torontel Harvest 2021