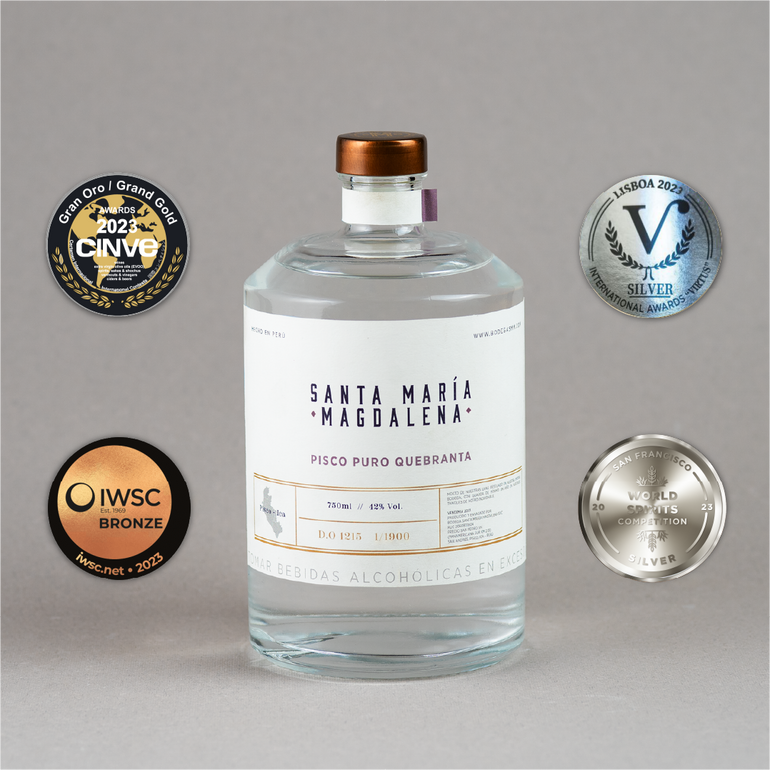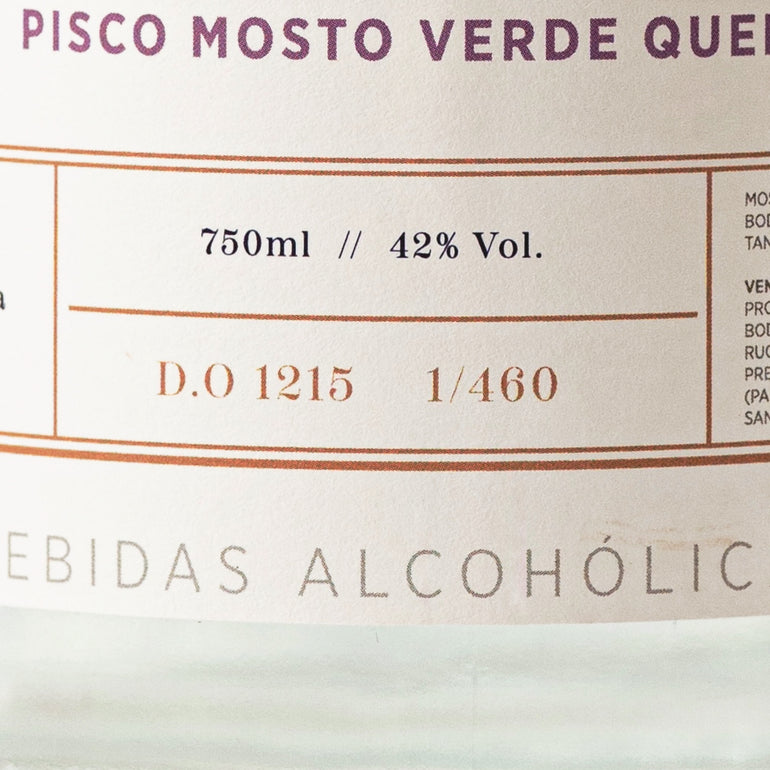 Puro Quebranta Harvest2021
This award recognizes the excellence of our products and is the result of the effort and dedication of our pisco masters at each stage of the process.

Silver - Virtus Lisboa & SFWSC
This Silver Medal is a recognition of the hard work and dedication of our pisco masters in creating an unforgettable distillate with a unique aroma, flavor and character.

This Bronze Medal is a sample of our effort to create a unique pisco that has been recognized internationally and is a great motivation to continue working with passion and dedication.
Good aroma of pecan, apple, banana, notes of vanilla, panettone nuts. Sweet Pecan flavor
Puro Quebranta Harvest2021